South Korean Ag-tech start-up, Greenlabs, has joined the Global Roundtable for Sustainable Beef
New member from South Korea is the first business in Asia to join the roundtable
Greenlabs joins to support GRSB in its mission improve the sustainability of the global food supply chain
The Ag-tech company joins long-standing GRSB members WWF, Zoetis and Cargill
19 July, London/Seoul ­­
Greenlabs, a South Korean Ag-tech company, has joined an international network of people and organisations powering progress in beef sustainability – the Global Roundtable for Sustainable Beef (GRSB). Greenlabs becomes the first business in Asia to join the roundtable.
Alongside the likes of WWF, Zoetis, Cargill, Zinpro, Rabobank and Breedr, amongst others, Greenlabs joins GRSB to actively improve the sustainability of the global beef supply chain.
With a customer-first digital model, Greenlabs collaborates with farmers to produce comprehensive data solutions for farm management. With its agricultural data platform, 'Farm Morning', Greenlabs empowers farmers to have better control over their fresh produce and helps customers have reliable sourcing channels.
Founded in 2017, Greenlabs aims to digitize the entire value chain of agriculture space from production to distribution with a mission to address the global food supply problem in a sustainable way.
Greenlabs is an important addition to GRSB, as efficiency and innovation are core principles for sustainable beef, necessary to optimise production, reduce waste and improve economic viability.
GRSB brings producers, processors, retailers, and suppliers together with environmental organisations to help develop a more environmentally responsible, economically resilient, and socially beneficial global beef supply chain.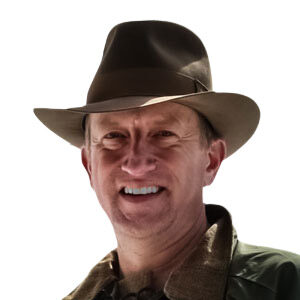 Ruaraidh Petre, Executive Director of the Global Roundtable for Sustainable Beef said: "Welcoming Greenlabs as a member demonstrates the continued progression of GRSB to establish our presence on an international scale and our commitment to developing new roundtables to support regions in which sustainability is being recognised as increasingly important. "We look forward to Greenlabs demonstrating their commitment in Korea and more widely in Asia, and expect that this will provide an inspiration to other food companies, producers and processors from the livestock industry throughout the region."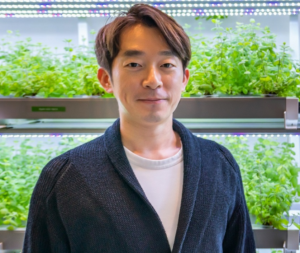 Sanghoon Shin, CEO, Greenlabs said: "Greenlabs understands the importance of working collaboratively with consumers, companies, organisations such as GRSB and governments to champion efforts that deal with climate change and reduce carbon emissions. "We're looking forward to utilising our membership to establish Korean's own roundtable, to contribute to improving the sustainability of the beef value chain in Korea and beyond."
About the Global Roundtable for Sustainable Beef
The Global Roundtable for Sustainable Beef (GRSB) is a worldwide network of the people and organizations powering progress in sustainable beef. Across its global roundtable and 12 regional roundtables, GRSB has over 500 members, working in 24 different countries. Collectively, its members are responsible for more than two thirds of cross-border beef trade.
GRSB powers progress in sustainable beef by setting ambitious goals around reducing greenhouse gas emissions, improving land use and animal welfare. To help achieve these goals, GRSB champions best practice, facilitates the exchange of knowledge and fosters a collaborative approach.
About Greenlabs
Greenlabs is Korea's No.1 Agtech company, growing rapidly under the mission, "pursuing the innovation of food system in a sustainable way." Using the agricultural data collected from their digital technology, Greenlabs is leading an unprecedented digital transformation in the global market beyond the Korean market. Greenlabs provides a one-stop farming service from production, distribution, to finance. With their agricultural comprehensive platform, "Farm Morning", farmers can access necessary farming information and increase production. Then, with their cloud-based smart farms, they help farmers manage farms easily. The goods produced as a result are then distributed with the B2B marketplace platform "Sinsun Hi," and this platform encourages equal access to price information and reduces inefficient distribution procedures. In addition, Greenlabs is striving to revitalize the eco-friendly agricultural industry by developing carbon reduction technologies linked to digital agricultural technologies and by exploring low-carbon livestock markets."